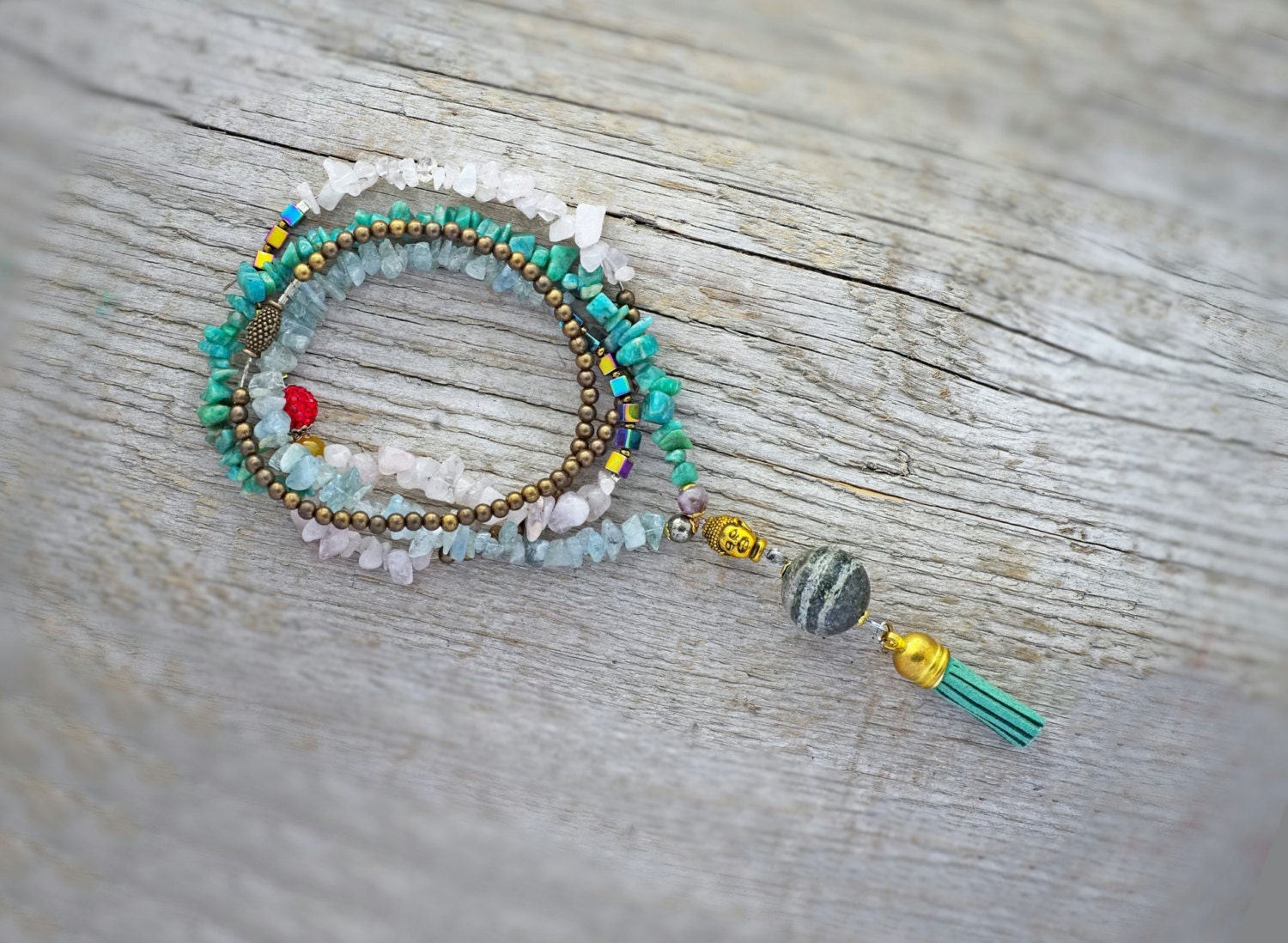 Amazonite
Like waters deep and ancient, Amazonite beckons in captivating shades of turquoise-green, promising to soothe the spirit and calm the soul. Its energy is as powerful as the river for which it is named, and as bold as the legendary women warriors with whom it is connected, yet it tempers aggression, tames the irrational, and stills the disquiet. It provides harmony and balance.
Called the Stone of Courage and the Stone of Truth, Amazonite empowers one to search the self and discover one's own truths and integrity, and to move beyond fear of judgment or confrontation with others to live in alignment with those beliefs and values. It provides the freedom to express one's thoughts and feelings, and to set strong and clear boundaries, both internally as self-discipline, and externally on what one is willing to experience or in defining personal space.
Chalcedony
Chalcedony is a nurturing stone that promotes brotherhood and goodwill and will enhance a groups stability. It can be used for telepathy and transmission. This stone absorbs negative energy and then dissipates it so that the energy doesn't move to someone else.
Chalcedony brings the mind, body and spirit into alignment. It sends feelings of generosity and benevolence to you. Chalcedony removes unwanted feelings of hostility and removes sadness. This stone removes self doubt and builds self confidence. Using this stone to meditate will help you become a more open and enthusiastic person.
Chalcedony is a powerful healer and cleanser. This stone helps if you have a lack of maternal instinct, lessens the effect of dementia and senility. Chalcedony balances the mind, body, emotions and spirit into a whole. It heals the eyes, gallbladder, bones, spleen, blood and circulatory system.
Hematite
Hematite crystals have an excellent grounding and balancing energy, as well as being a powerful aid to stimulate the mind. They enhance memory and evoke deep thought. They have a highly protective energy and are good to help women who lack courage. If you desire to stimulate your mind for higher learning, they are most helpful, especially in the field of mathematics and technical studies.
They will assist the development of logical thought processes, and help you to reach the highest capacity possible. They will heighten self confidence, will power and self-esteem. The energy of these stones have a strong physical grounding energy, that vibrates strongly at the base or root chakra, and they are known for their action to provide pain relief.