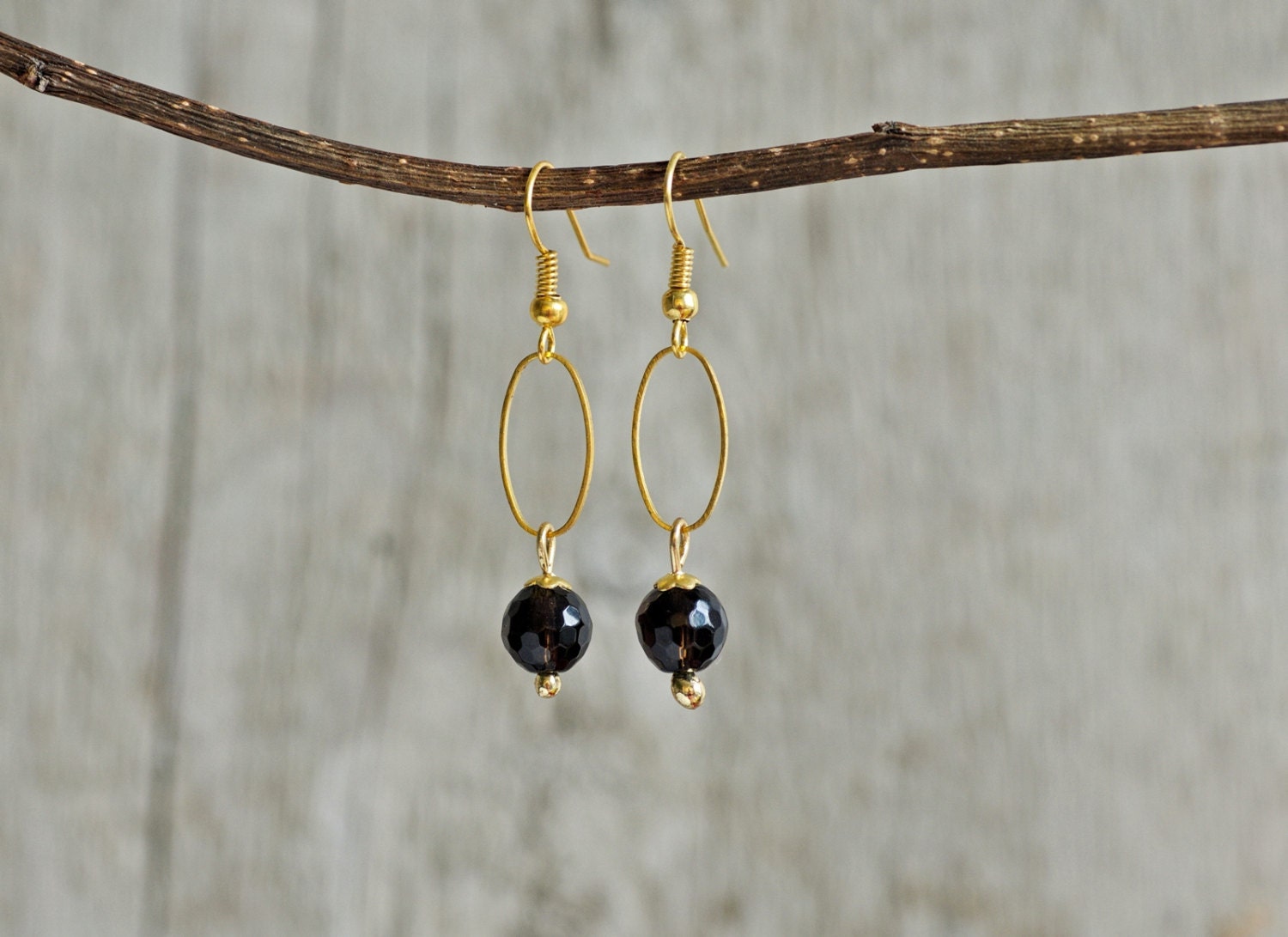 In the realm of dark stones, Smoky Quartz offers a rare and beautiful transparency that draws light into shades of black and brown. With crystals as pale and surreal as a wisp of smoke, as dark and clear as midnight waters, or as warm and rich as a cognac by the fire, this mineral honors its connection with Mother Earth. It is a talisman of the Root Chakra, an anchor in the natural world, drawing white light energy from the Crown down through the body to be deeply rooted into the physical plane. It initiates movement of primal forces within the body and activates one's survival instincts in a purified way. It brings strength and stability, and a sense of personal pride in walking the Earth and inhabiting a human form.
Smoky Quartz was known as a Stone of Power. To the ancient Druids, it was sacred and signified the potent dark power of Earth gods and goddesses. In other cultures it guided souls to the afterlife, served in shamanistic rituals and tribal ceremonies, and was utilized in magic and scrying to connect with spirits of the lower worlds. Smoky Quartz's phenomenal power, then and now, lies in its ability to protect and ground one physically and spiritually to this world, and to absorb and transmute significant amounts of negative energy and release it into the Earth to be neutralized naturally. It provides a vital shield against psychic attack, emotional and environmental stress, and is used extensively in healing and meditation.
Smoky Quartz is the national gem of Scotland, a country with the longest historical association with the stone. The Celts, who began colonizing the British Isles around 300 B.C., mined the brownish-gray Quartz in the Cairngorm Mountains of the Scottish highlands, calling the dark brown to black crystals they found Morion, and the yellow-brown to grayish-brown crystals Cairngorm after the mountains where they were located. These stones eventually became prominent adornment for Highlander apparel in the form of jewelry, shoulder brooches and kilt pins, and as power stones on the handles of weaponry, especially the Scottish dagger sgian dubh, a "sock knife" which is still part of a proper kilted dress uniform.
Smoky Quartz is readily found in many locations around the world. A variety of Quartz, it is a silicon dioxide mineral ranging in color from pale, smoky gray to deep brown and black, sometimes yellowish-brown. It forms as crystals, drusy or in massive form, and its color is caused by impurities of aluminum and natural irradiation of the stone. Though Smoky Quartz can be nearly opaque, it is almost always transparent to translucent. Many gems on the market are Clear Quartz that have been artificially treated with radium or x-rays to turn the crystals dark, and are usually very dark and unnatural looking, often lacking in transparency. Though Scottish named, the origin of the word morion may have come from the Greek term for "baneful or hideous," or from the French moreau, meaning "black." The name may also relate to quadertz, an old German word for a bad mineral. In any event, morion is the German, Danish, Spanish and Polish synonym for Smoky Quartz. Smoky Quartz has also been erroneously marketed as "Smoky Topaz.